"Watercolor" – The Bean (Cloud Gate), Chicago, Illinois, USA (2017)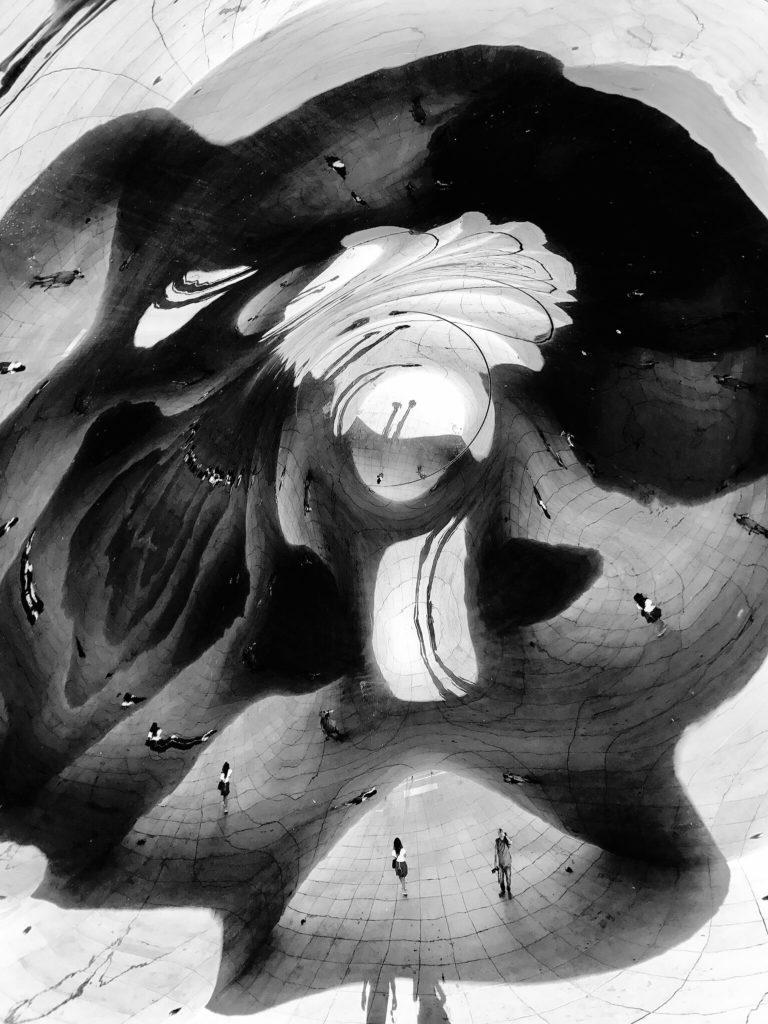 Even this picture seems to be a black and white watercolor painting, this is just a picture of the Clod Gate sculpture in Chicago. This is the effect of reflections when you are under it. Human brain is an amazing and powerful machine, but because of the way it works, it can be easily tricked. 
You can see more pictures here.