"Watercolor" – The Bean (Cloud Gate), Chicago, Illinois, USA (2017)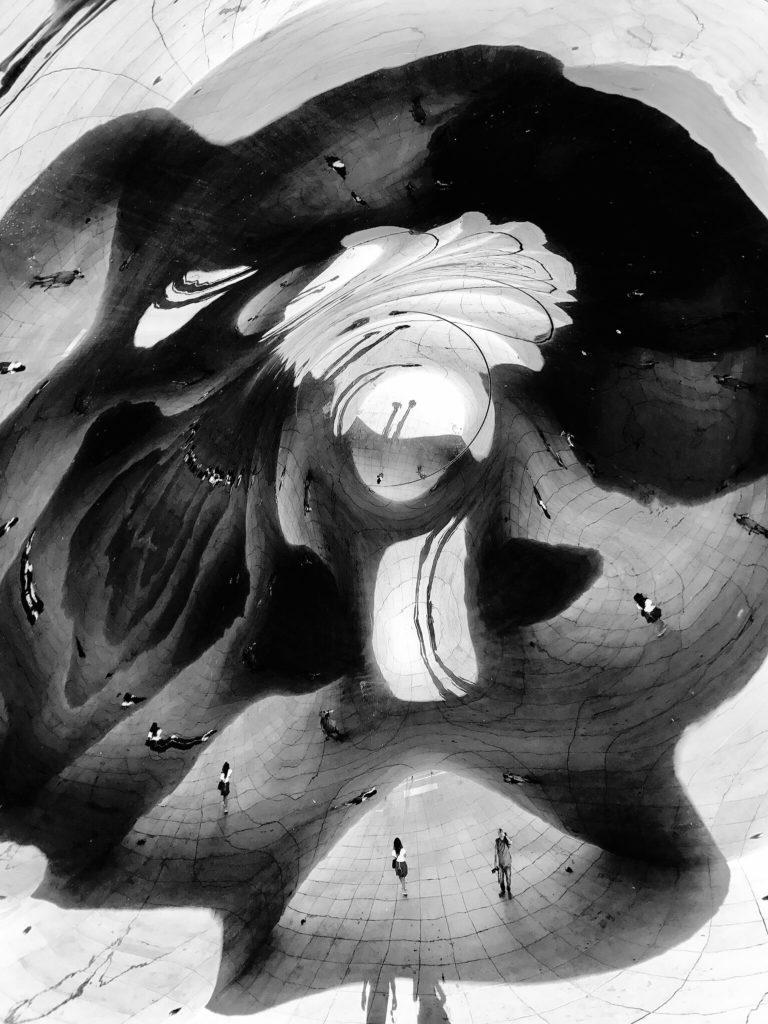 Even this picture seems to be a black and white watercolor painting, this is just a picture of the Cloud Gate sculpture in Chicago. This is the effect of reflections when you are under it.
You can see more pictures here.